The TRANSITT™ harnesses the functionality of real-time visual biofeedback and teams it with innovative isometric and dynamic exercise programs.
Ideal for skilled intervention.
The TRANSITT™ delivers an advanced testing, training and tracking system all on one proven platform.
1

Low step-through design

2

User-controlled step length; smooth-stepping motion

3

Low-inertia start up; 15 resistance levels

4

Locking feature for handles and pedals

5

Sturdy grab ring

6

Seatbelt for added stability

7

Foot Secure System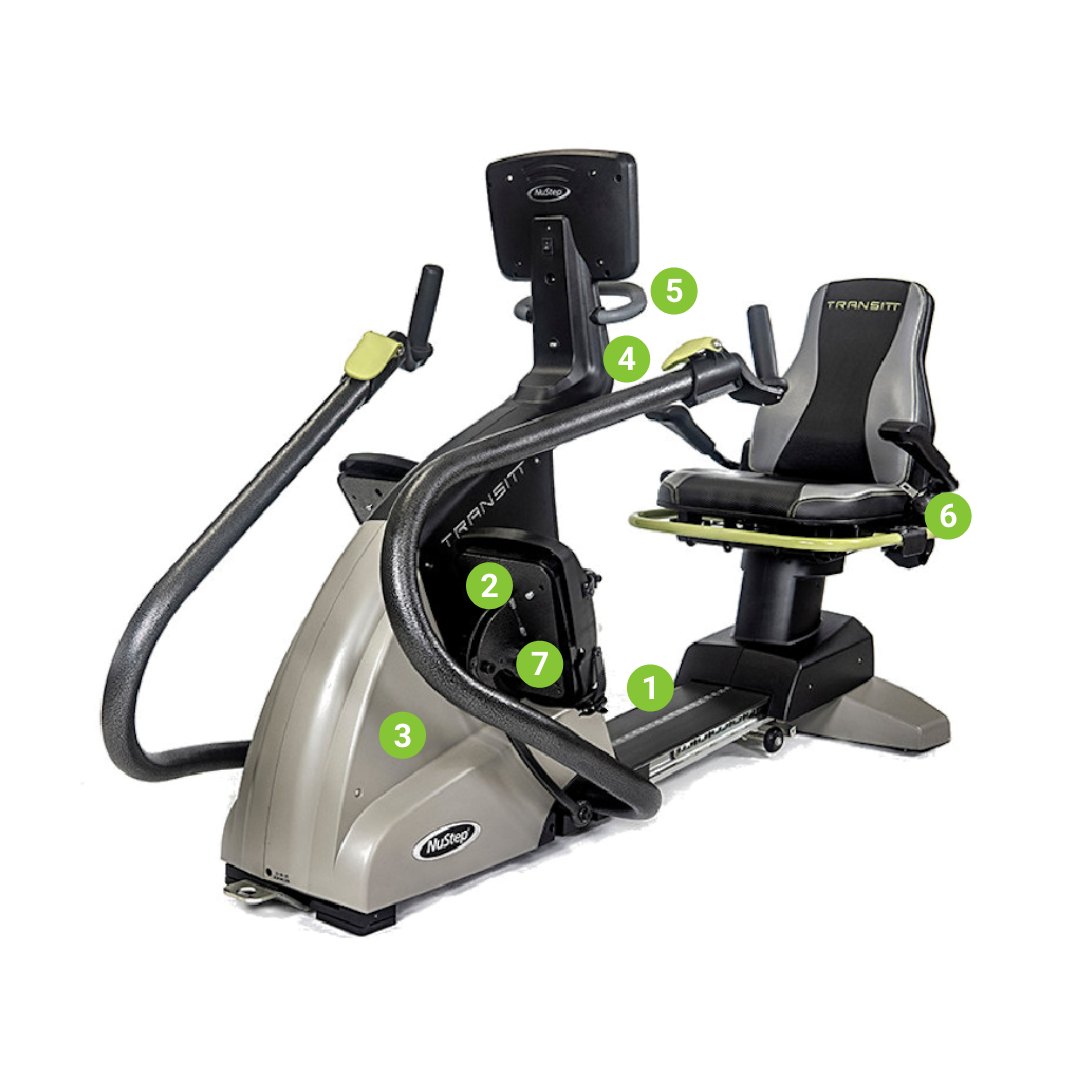 Real-time visual biofeedback enhances user awareness of physical performance, informs goals and tracks progress. Programs include:
Balanced Power
Identifies imbalances and encourages symmetrical performance
Controlled Leg Force Test
Provides objective and repeatable measures of isometric force production
Climbing
Motivates users while they train for strength and endurance
Ankle Control
Trains motor control and range of movement of the foot and ankle
Intensity & Duration
Tracks exercise intensity and range of movement
Isometric Leg Endurance Test
Measures isometric leg endurance and tracks changes over time
Maximum Comfort & Adjustability
The ergonomically designed padded seat with a contoured back support provides a stable, supportive position for users while exercising.
400 lbs. user weight capacity
360-degree seat swivel (locks every 45 degrees)
Reclining seat (an additional 12 degrees)
Arm and seat positions easy to adjust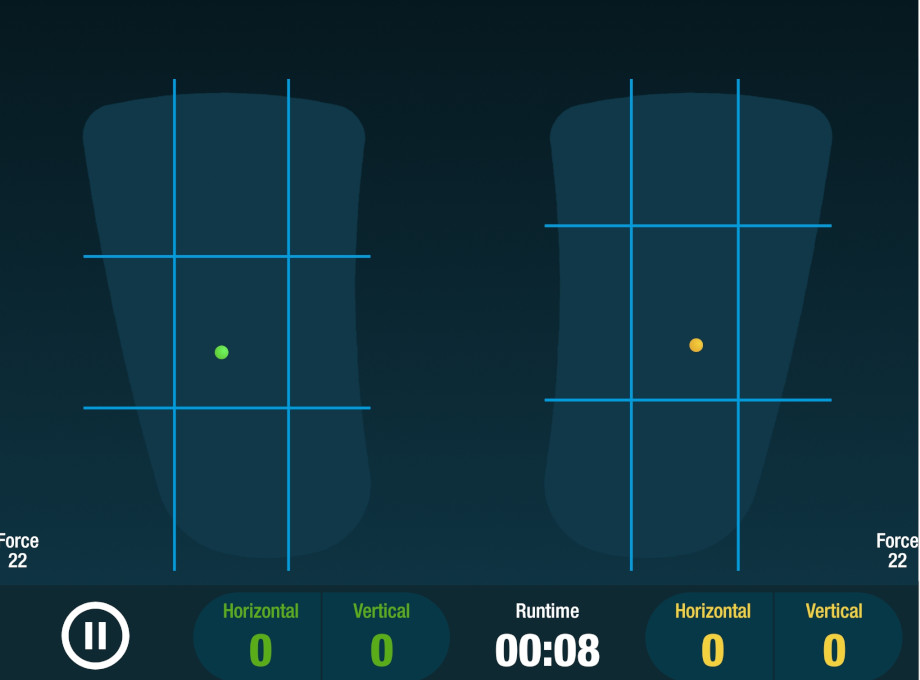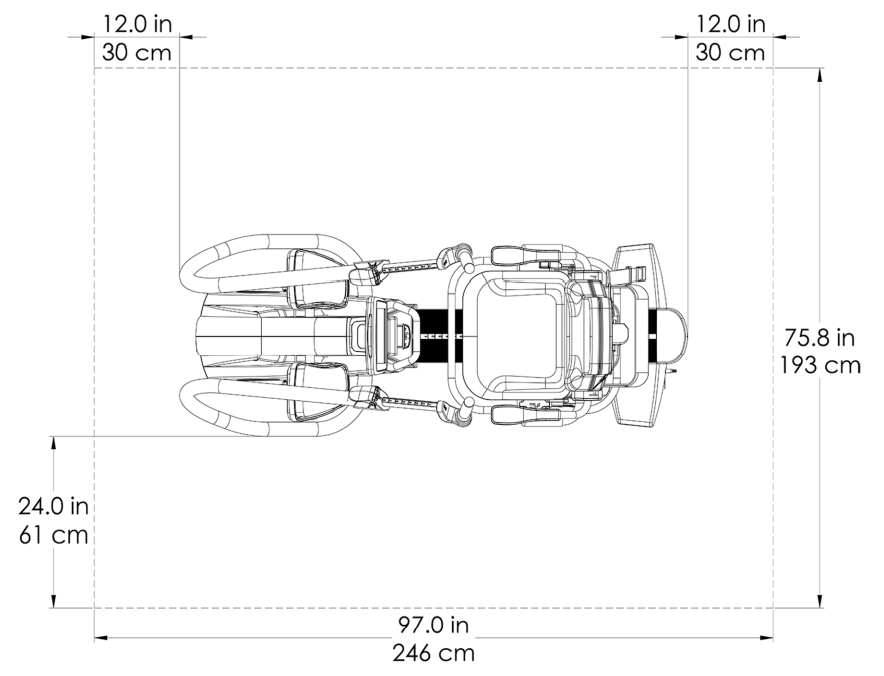 Machine Footprint:
73"L x 30"W x 49"H (183 cm x 76 cm x 125 cm)
Unit Weight: 
340 lbs. (154 kg)
Standard seat width:
18" (46 cm)
Power: 
AC adapter with front and rear power jacks
Height:
Fits users from 4'6" – 6'7" (137–200 cm) 
Weight: 
Supports users between 75 lbs. – 400 lbs. (34–181 kg)
Age: 
Recommended for ages 13 and up.
Individuals outside this height, weight, and age range may not use this cross trainer.
What is full service delivery?
Full service delivery includes freight transportation to your address and placement inside your home. The delivery company will contact you prior to the delivery to schedule a date and time (4-hour window) for your delivery. The delivery personnel will place your NuStep in your chosen location within your home. They will also take the product packaging material away from your home.
Will the delivery personnel show me how to use the NuStep?
No, the delivery personnel do not show you how to use the NuStep. They are contracted for deliveries only.  Review all of our FAQs.
What is included in my warranty?
How do I clean my NuStep?
Please see our cleaning document for detailed instructions for all NuStep equipment.