2017 Senior Center Winners
VINE Adult Community Center
Gold Winner
VINE Faith in Action is a volunteer organization in Mankato, Minnesota that was established in 1994 to create opportunities for people to be of service to others. VINE's goal is to support the health and wellbeing of aging communities members and their caregivers. In 2006, VINE acquired the town's 50-year-old senior center that was closing due to lack of funding and poor attendance.
In subsequent years, as VINE developed whole-person wellness programming and that focused on helping participants "age to the max," participation increased to the point that they needed a larger facility. Since opening the doors to its new 36,000 sq. ft. facility in 2014, the VINE Adult Community Center (VACC) has expanded its programming and services  and overall participation continues to grow.
---
Peter B. Lewis Aquatic & Therapy Center
Silver Winner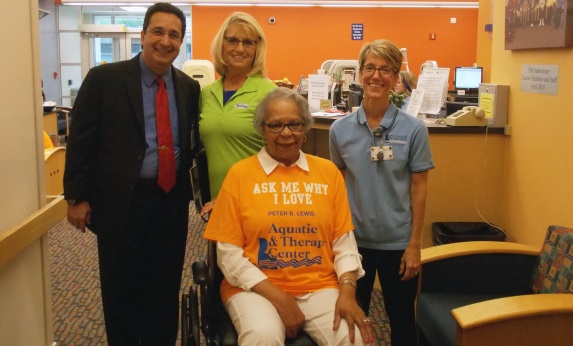 Peter B. Lewis Aquatic & Therapy Center, which opened its doors in 2000, is located on the campus of Menorah Park, a senior living community in suburban Cleveland. Initially, the center provided therapy services for residents of Menorah Park and served as fitness center for the residents.
In recent years, when participants began seeking services beyond the traditional medical model to improve their health and wellness, the center incorporated the whole-person wellness model into its programming. Today, it is a comprehensive wellness center with an expanded reach. In addition to serving residents of Menorah Park, the center is now open to employees as well as older adults living in the suburban Cleveland community.
---
Milan Seniors for Healthy Living
Bronze Winner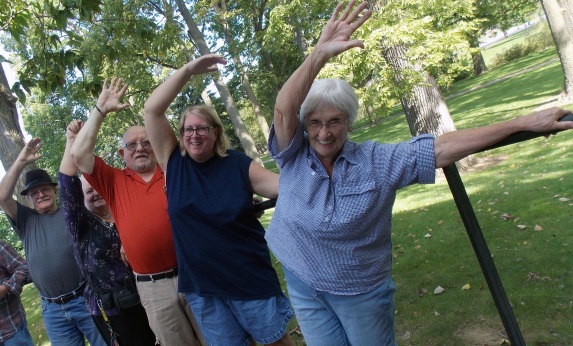 Milan Seniors for Healthy Living (MSHL) is a non-profit organization located in the small, historic town of Milan, Michigan. MSHL serves approximately 600 older adult residents from Milan and the surrounding rural community.
MSHL's mission to enhance quality of life for older adults and encourage aging with independence and dignity, is facilitated through comprehensive whole-person wellness programs and support services that focus on promoting the emotional, physical and mental health of participants.
Recognizing that older adults 65+ who live alone are at a higher risk for social isolation – especially those who are living with a chronic health condition or disability – MSHL creates many opportunities for participants to build healthy social and emotional networks.
---