2014 Senior Living Community (Long-Term Care)
Hebrew Rehabilitation Center
2014 Gold Senior Living Community Winner (Long-Term Care)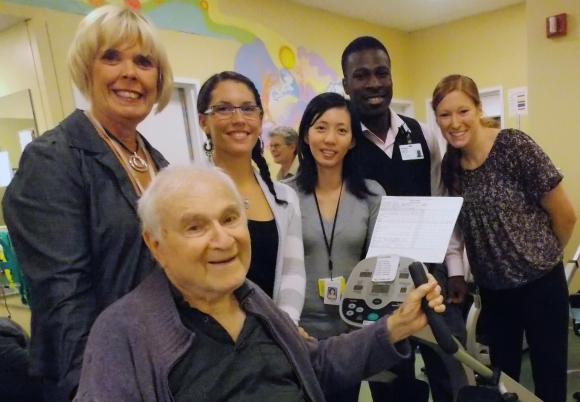 The Hebrew Rehabilitation Center of Roslindale, Mass., provides a full spectrum of personalized, holistic care as part of the Hebrew SeniorLife network. This 405 bed long-term chronic care facility seeks to honor elders by respecting and promoting their independence, spiritual vigor, dignity and choice through a variety of programs.
By providing a full spectrum of personalized, holistic care, they are focused on transforming the aging experience for all. Hebrew Rehabilitation provides high quality health care and housing facilities, medical and social gerontology research, teaching opportunities for future health care professionals and multigenerational programming.
http://www.hebrewseniorlife.org/
NuStep also recognized the wellness programs at the following senior living communities:
---
Orchards at Southington
2014 Gold Senior Living Community Winner (Assisted Living)
The Orchards at Southington partners with residents and community-dwelling seniors to help empower and guide them through the long term process of adopting a healthy lifestyle. As part of the Planetree network, The Orchards is part of a network of hospitals, senior living communities, and healthcare organizations that seeks to humanize healthcare by focusing on meaningful activities, healing, natural environments, complementary therapies and a more holistic approach to care that incorporate body, mind, and spirit.
http://www.southingtonorchards.org/
---
The Highlands at King Home
2014 Bronze Senior Living Community Winner
The mission of The Highlands at King Home, located in Evanston, Ill., is to create an environment that will "help residents enjoy the fullness of life in community with the greatest independence their health will allow." Through the development of their Total Person Wellness Project, they focus on three pillars of wellness: self-care, inner work and service to others.
http://www.presbyterianhomes.org/king-home
---