2016 Senior Center Winners
Collabria Care
Gold Winner
Collabria Care, previously known as Napa Valley Hospice & Adult Day Services (NVHADS), in northern California provides state-licensed adult day health care, Alzheimer's specialty care and caregiver outreach services for approximately 175 participants and support services for 600 caregivers each year.
Collabria Care's many activities support independence for older adults who are at risk for falls, declining physical and cognitive health, and depression. The goal is to prevent unnecessary hospitalizations and institutional placement for participants, and to provide training and respite for caregivers.
Programming is based on the principles of person-centered care (PCC), a holistic approach to care that emphasizes respecting, valuing and empowering each participant. All staff are trained in the PCC model of care and work as an interdisciplinary team.
A unique facet of ADS's wellness model is the "buddy system" in which staff members are assigned to specific participants to help them improve self-efficacy and empower them to reach their highest level of wellness.
ADS also offers a wide range of programming to reach the broader community, including wellness workshops, caregiver training and support groups.
---
The Wellness Institute at Seven Oaks General Hospital
Silver Winner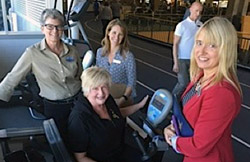 The Wellness Institute in Winnipeg, Manitoba is a self-supporting, non-profit arm of Seven Oaks General Hospital and the leading certified medical fitness facility in Canada. It opened in 1996 to address the increase in lifestyle-related chronic diseases by providing services that promote health, prevent illness and disability, and restore wellness.
The Wellness Institute has made access, especially for older adults, its prime focus. The 80,000 square-foot building features a barrier-free design; inclusive exercise equipment; evidence-based health, fitness and educational programs; and ongoing support provided by the degreed and professional staff.
The Wellness Institute has partnerships with local community groups including the Active Aging Coalition of Older Adults in Manitoba and the Manitoba Alzheimer's Society. These partnerships have extended The Wellness Institute's reach into the surrounding communities and facilitated greater access and opportunities for health and wellness for area older adults.
---
Urbandale Recreational Center
Bronze Winner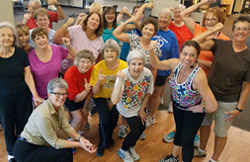 Urbandale Senior Recreation Center (USRC) near Des Moines, Iowa, is a division of Urbandale's Parks and Recreation Department. It's funded by the city's annual operating budget. Since opening in 1958, USRC has steadily grown and added services and programs to meet the needs of the community's older adults.
The key to USRC's longevity and success has been its ability to remain tuned in to the needs of the area's older adults and to adapt programming and services accordingly.
A 2010 survey indicated that nearly half of the respondents were in the young senior group (55-70). This group showed little interest in the typical senior center model that included congregate meals and card playing. USRC took note and expanded their programming to offer a wider selection of whole-person wellness programs, and continued to offer the programs and services older seniors (70+) wanted. As a result, participation at USRC increased significantly as both age groups embraced the opportunity to challenge themselves and participate in health and wellness activities together.
---