2013 Senior Living
Orchard Cove
2013 Gold Senior Living Winner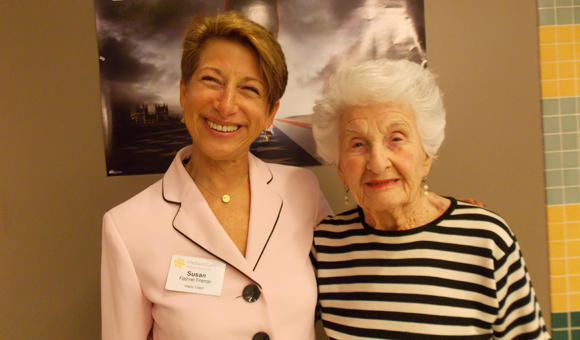 Orchard Cove, a Hebrew SeniorLife continuing care community (CCRC) in Canton, Mass. and the 2013 Gold NuStep Pinnacle Award® winner, is redefining aging with their innovative whole-person wellness program, Vitality 360.
Designed to empower residents and inspire positive lifestyle changes, Vitality 360 looks at the entire well-being of an individual.
The foundation of Vitality 360 is COLLAGE, a scientific, computerized assessment tool that evaluates the health and wellness of residents.
Vitality 360 also uses a senior coaching model to provide intensive personal coaching, goal-setting and resident follow-up to support the program's underlying philosophy that every resident deserves the opportunity to live a full, meaningful and healthy life.
An interdisciplinary team comprised of Orchard Cove professionals rounds out the program by supporting residents in reaching their wellness potential.   http://www.hebrewseniorlife.org/orchard-cove
NuStep also recognized the wellness programs at the following senior living communities:
---
Spring Lake Village
2013 Silver Senior Living Winner
The wellness program at Spring Lake Village, a CCRC in Santa Rosa , Calif. was established in 2002 to educate residents and staff about whole-person wellness, facilitate healthy lifestyle choices, encourage participation in health, wellness and fitness programs and provide ongoing support for achieving total wellness.
http://www.jtm-esc.org/slv/index.html
---
Glenmeadow
2013 Bronze Senior Living Winner
At Glenmeadow Retirement Community in Longmeadow, Mass., whole-person wellness is not a program, it's an overall philosophy of how their organization operates. With an emphasis on providing an atmosphere of fellowship and caring to meet the needs of the individual, Glenmeadow is dedicated to nurturing the mind, body and spirit of residents and staff alike.
---