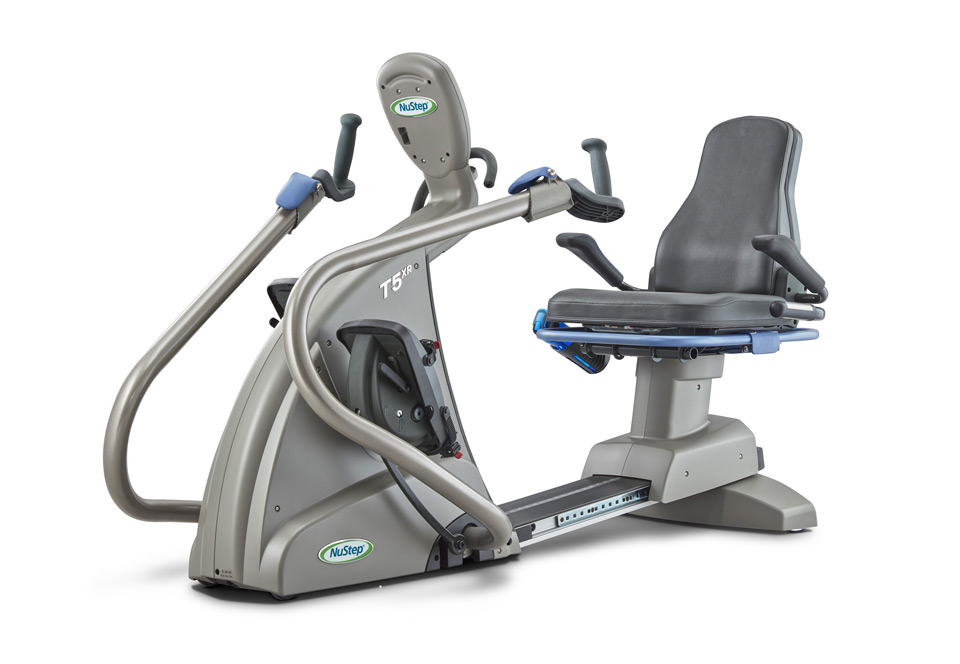 T5XRW
Overview
The T5XRW is our most inclusive cross trainer featuring a 22 inch-wide (56 cm) seat.
Home users only, learn about consumer financing. Commercial users, request a quote below for assistance.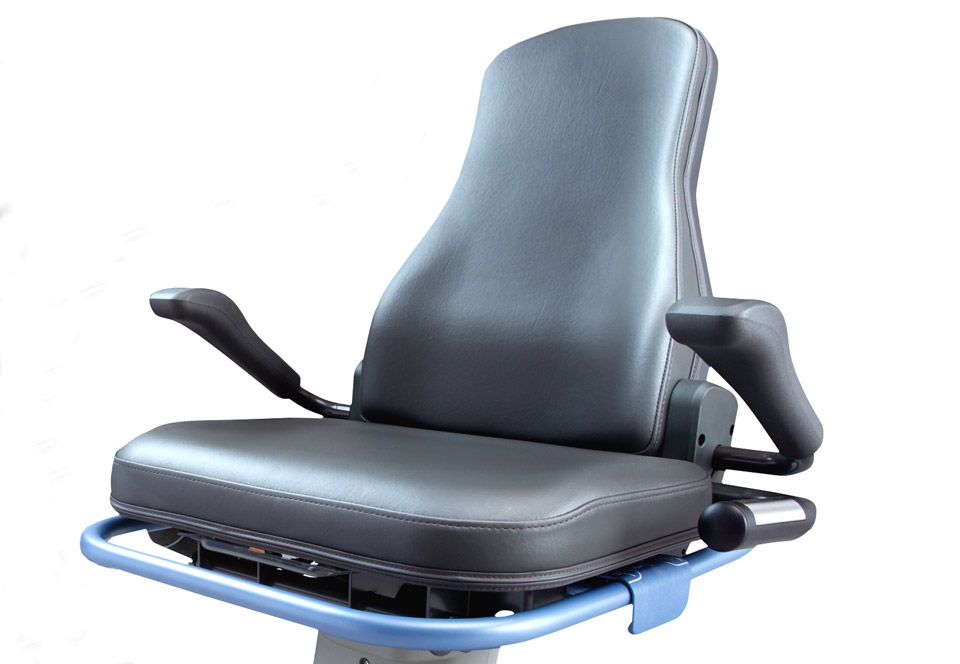 T5XRW
Extra-wide swivel seat
The T5XRW features a 22-inch (56 cm) wide seat to accommodate larger users and provide more space for users with limited mobility to transfer onto the machine. The seat rotates 360 degrees and locks every 45 degrees to allow user access onto the seat from any angle. For added comfort, the seat back reclines an additional 10 degrees.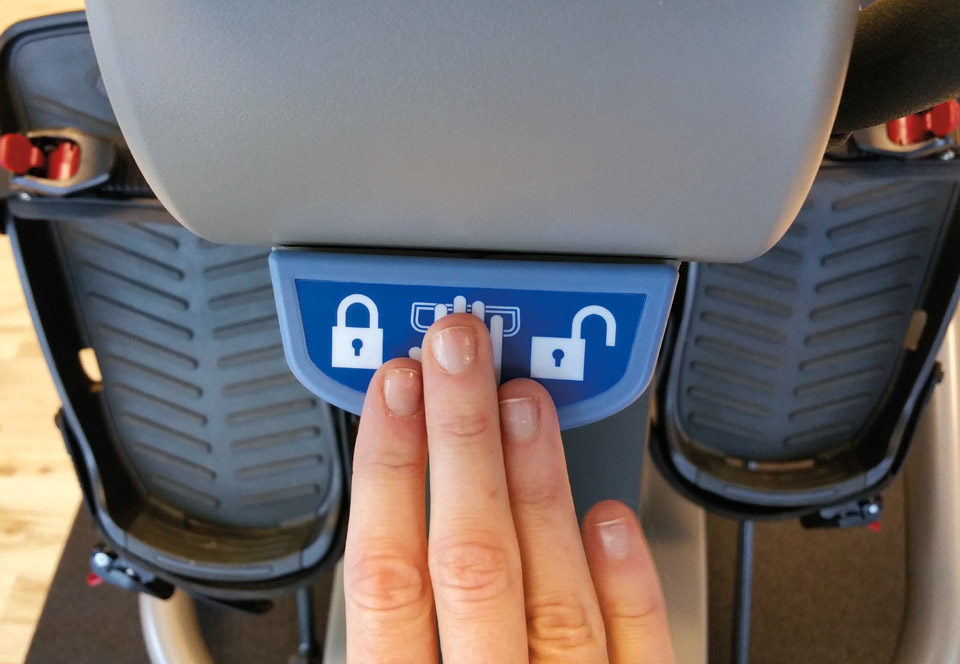 T5XRW
Locking handles and pedals
StrideLockTM locks arm handles and leg pedals in place, making it easier for users to get on and off.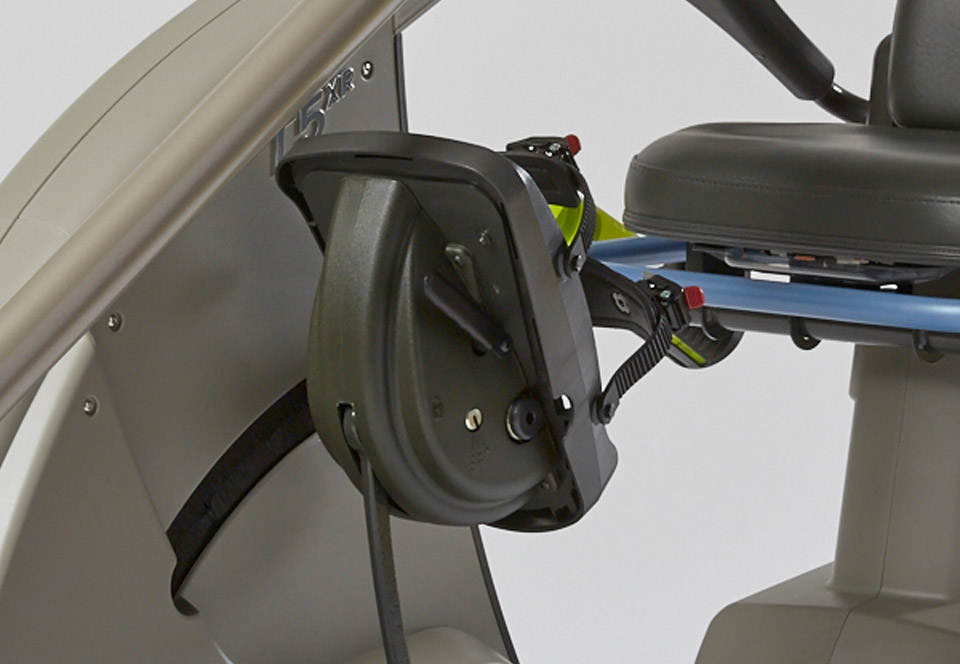 T5XRW
Foot Secure System
The T5XRW  features two adjustable straps on each pedal to keep feet stable and securely in place during exercise. Can be stored under pedals when not in use.
Model shown with Flex Foot System, an optional accessory for dorsi-plantar flexion.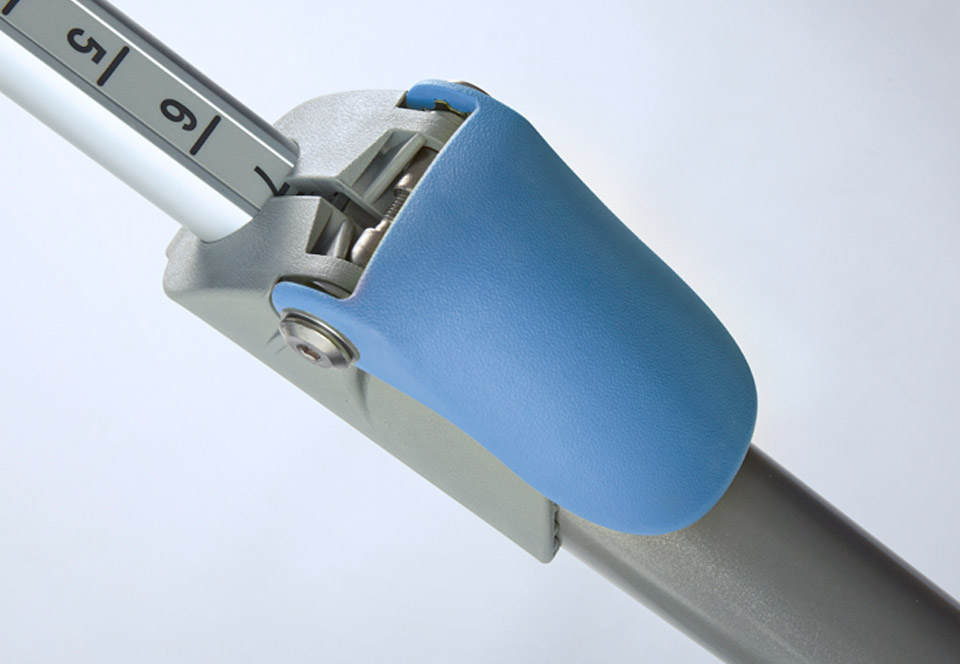 T5XRW
Clamshell Release Levers
Arm handles, with easy-to-use clamshell release levers, adjust in length up to 18″ (46)  and ergonomically shaped, molded rubber hand grips rotate 40 degrees for optimum upper body positioning during a workout.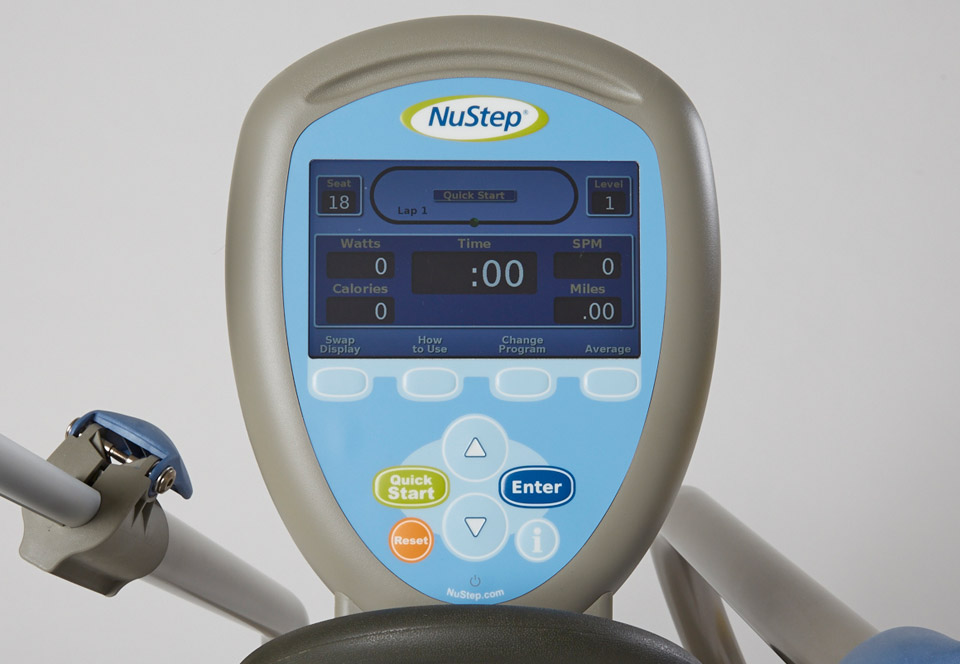 T5XRW
LCD color display
The easy-to-read LCD color display allows users to change resistance levels, select from 13 workout programs and view their current workout stats in time, distance, calories, watts or METs.
FIND A DISTRIBUTOR NEAR YOU
Find a NuStep distributor in your country using the dropdown below: