Shop Upper Body Ergometers
Which Ergometer is Right for You?
NuStep's line of upper body ergometers accommodate
a wide range of users with a variety of exercise needs.
*Prices shown do not include shipping and applicable fees. Total price calculated at checkout.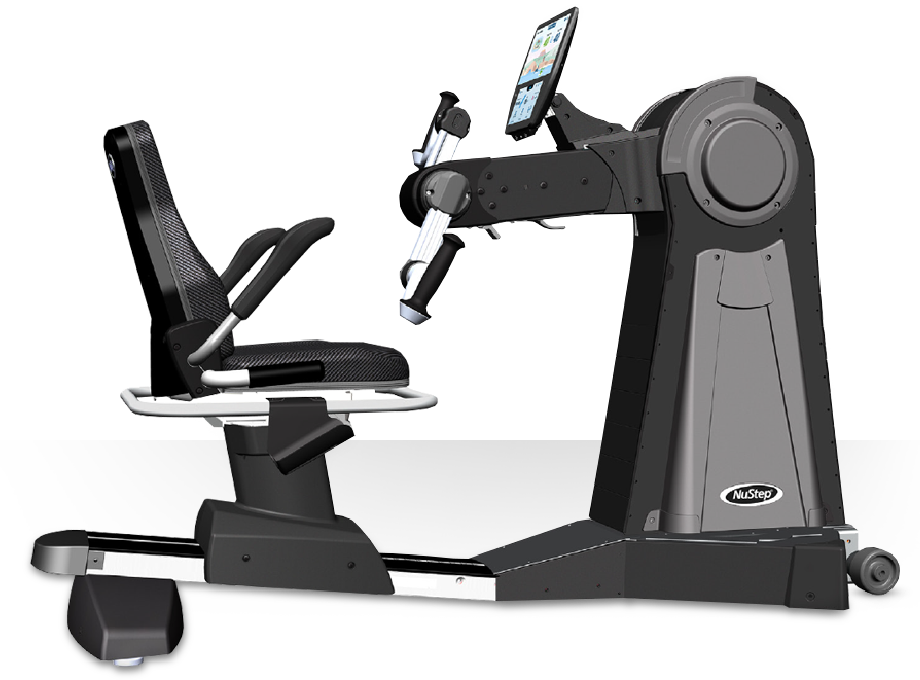 The UE8PRO features a swivel drive train that is easy to adjust and reposition. The unique design allows direct access to exercise from three positions: seated, standing and from a wheelchair – without seat removal. Accommodates users up to 500 lbs.
With a swivel drive train design and inclusive features that support accessibility and usability, the UE8MAX provides users access to exercise while seated, standing or in a wheelchair. Seat removal not required. Accommodates users up to 600 lbs.