Which Recumbent Bike is Right for You?
NuStep's line of exercise bikes accommodate
a wide range of users with a variety of exercise needs.
*Prices shown do not include shipping and applicable fees. Total price calculated at checkout.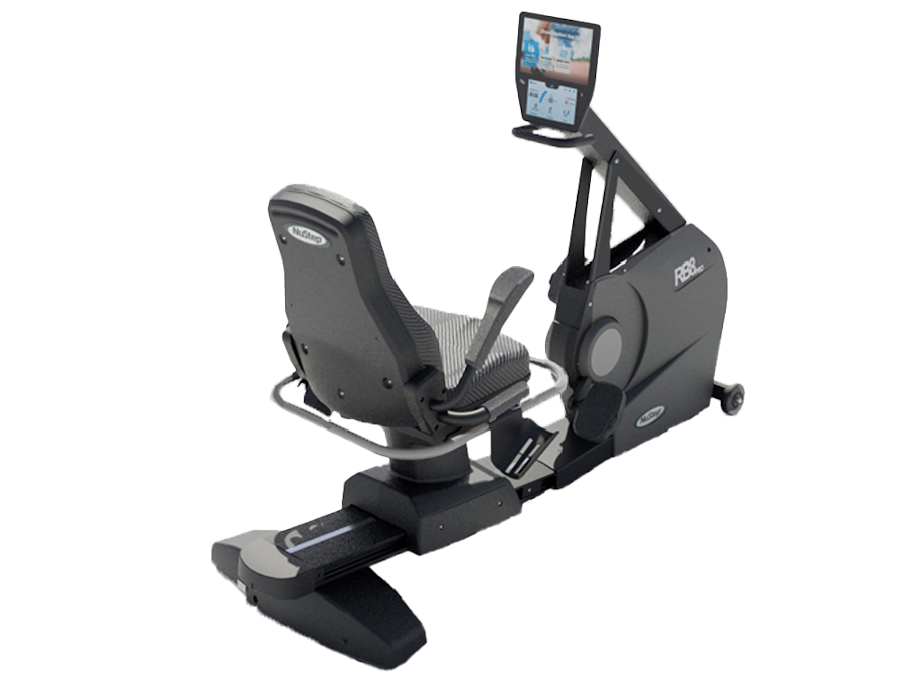 The RB8PRO Recumbent Bike is a new addition to the NuStep product line.  Easy to access and easy to use, the RB8PRO delivers an effective lower body workout that is easy on the joints. Intuitive workout apps engage and motivate users, while real-time feedback tracks their performance.
The RB8 bike is NuStep's newest product offering.  Inclusive design features like a low step-through and a custom recumbent seat, make the RB8MAX easy to access and easy to use. Engaging workout programs and real-time feedback enhance the user experience.