NuStep Announces Winners of the 2016 NuStep Pinnacle Award®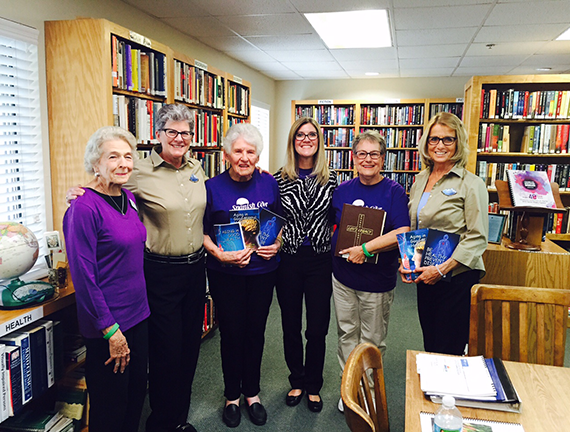 ANN ARBOR, MI – Oct. 12, 2015 – NuStep, Inc. announced today the Gold, Silver and Bronze winners of the 2016 NuStep Pinnacle Award®, an international award that recognizes excellence in whole-person wellness programming for older adults.
Now in its 17th year, the NuStep Pinnacle Award is awarded to senior living communities and senior centers that have successfully integrated the whole-person wellness model into their settings and created a culture of wellness throughout their organizations. By offering comprehensive programming that addresses all dimensions of wellness, Pinnacle Award winners demonstrate a commitment to enhancing the quality of life for residents, members and employees.
The 2016 NuStep Pinnacle Award winners are:
Senior Living Division:
Gold – Querencia at Barton Creek, Austin, Texas
Silver – Brookhaven at Lexington, Lexington, Massachusetts
Bronze – Spanish Cove, Yukon, Oklahoma
Senior Center Division:
Gold – Collabria Care (formerly Napa Valley Hospice and Adult Day Services), Napa, California
Silver – The Wellness Institute at Seven Oaks General Hospital, Winnipeg, Manitoba
Bronze – Urbandale Senior Recreation Center, Urbandale, Iowa
"Each of the 2016 Pinnacle Award winning organizations are notable in their dedication to helping individuals achieve optimum wellness," said Steve Sarns, vice president of sales and marketing for NuStep. "And it is a pleasure to recognize their remarkable efforts."
NuStep will host the Gold Pinnacle Award winners at the International Council on Active Aging (ICAA) annual conference Nov. 19-20, 2015 in New Orleans.
About the NuStep Pinnacle Award®
The NuStep Pinnacle Award® was established in 1998 with a dual purpose in mind: to recognize senior organizations with outstanding whole-person wellness programming and to advance and promote the concept of successful aging. From helping to maintain or improve physical function, to staving off depression and cognitive decline, to facilitating greater participation in life, whole-person wellness programs are proving to be a vital tool in helping older adults age successfully. By spotlighting senior organizations achieving success with whole-person wellness programming, NuStep is a catalyst in encouraging senior organizations to adopt and integrate whole-person wellness into their programming.
About NuStep, Inc.
NuStep, Inc. designs, manufactures, and sells its line of inclusive recumbent cross trainers from Ann Arbor, Michigan. NuStep products, accessories and adaptive equipment empower users of virtually all ability and age levels to engage in exercise that promotes strength and independence and improves health outcomes. All NuSteps have received the Arthritis Foundation's Ease-of-Use commendation. A global leader in its industry, NuStep is also a proud recipient of the INSPIRE Award for its significant contributions to the active-aging industry by the International Council on Active Aging (ICAA). For more information about NuStep, Inc. call 800-322-2209 or visit www.NuStep.com.
Contact:
Jane Benskey, Marketing Communications
NuStep, Inc.
jbenskey@nustep.com
800-322-2209 ext. 1867