NuStep, Inc. Hosts Book Launch of "Just As He Is Right Now"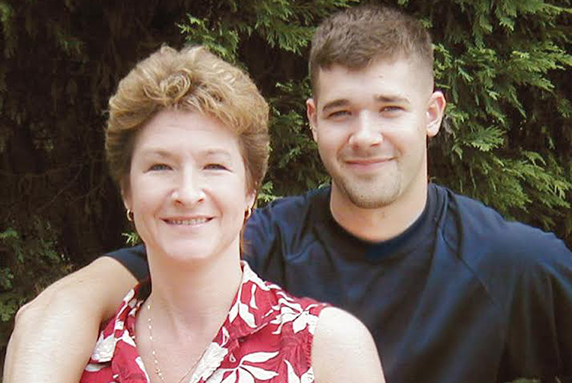 ANN ARBOR, MI. – Nov. 3, 2015 – In honor of Veteran's Day, NuStep, Inc. will host the official book launch of, "Just As He Is Right Now: A Mother's Memoir on the Price of Freedom and the Power of Hope," by Lisa Schuster on Tuesday, November 10 at 2:30 p.m. at their Ann Arbor headquarters.
Schuster, of Sylvania, Ohio, is the mother of Matthew Drake, U.S. Army SPC (Retired), who was critically wounded in October 2004 in a suicide bomb attack in Iraq. The lone survivor of a blast that killed four men, Drake suffered massive injuries, including a traumatic brain injury that left him comatose and on life support. Despite the grim prognosis, Drake, then 21, defied the odds and survived.
In her memoir, Schuster recalls the subsequent years filled both with crushing frustration and uplifting triumph as her son slowly rebuilt his life, beginning with re-learning how to walk and talk. She also explores her family's own difficult journey to first understand that Matthew would never be the same and then to accept him just as he is.
Drake, who was awarded the Purple Heart in 2005, lives semi-independently at a rehabilitation care center in Ann Arbor and has worked at NuStep for five years. Now 32, Drake frequently speaks at schools, churches and community organizations, sharing his message of hope and encouragement. This Veteran's Day, he will speak at his junior high alma mater, Arbor Hills Junior High in Sylvania, and present the Specialist Matthew Drake Courage Award. Established by the school in Drake's honor, the award recognizes students who have shown courage while facing significant challenges.
The launch and book signing will be Tuesday, November 10 at 2:30 p.m. NuStep, Inc. is located at 5111 Venture Drive, Ann Arbor. Press is invited to attend.
About NuStep, Inc.
NuStep, Inc. designs, manufactures, and sells its line of inclusive recumbent cross trainers from Ann Arbor, Michigan. NuStep's T4r, T5 and T5XR models, along with a full line of accessories and adaptive equipment, empower users of virtually all ability levels to engage in exercise that promotes strength and independence and improves health outcomes. For more information about NuStep, Inc. call 800-322-2209 or visit www.NuStep.com.
Contact:
Jane Benskey, Marketing Communications
NuStep, Inc.
jbenskey@nustep.com
800-322-2209 ext. 1867