Iraqi War Veteran Named NuStep Brand Ambassador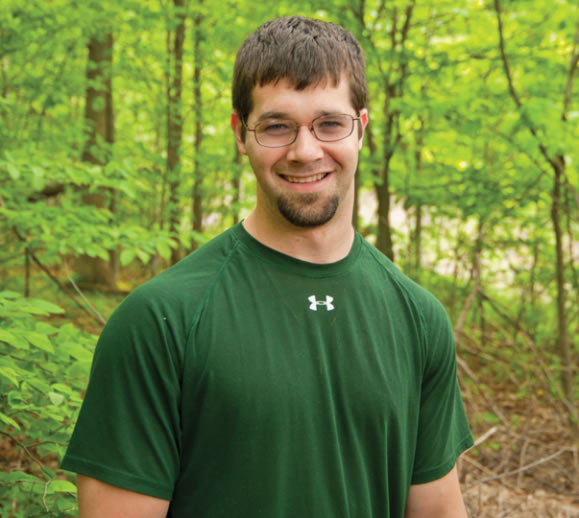 NuStep Names Iraqi War Veteran as Brand Ambassador and Inclusive Fitness Board Member
ANN ARBOR, MICH. – April 29, 2014 – NuStep, Inc., a designer and manufacturer of inclusive recumbent cross trainers, is pleased to announce that Matthew Drake, U.S. Amy Spc. (ret.) will serve as a NuStep Brand Ambassador and member of the company's Inclusive Fitness Board.
Drake, an Ohio native, was critically wounded in 2004 in a suicide bomb attack in Iraq. The lone survivor of the blast that killed four men, Drake suffered massive injuries, including a traumatic brain injury that left him in a coma and on life support. Despite a grim prognosis, Drake defied the odds and survived. For the next several years he underwent months of therapy in various rehabilitation facilities as he re-learned how to speak and walk. Throughout every stage of his recovery he used the NuStep.
Drake, who was awarded the Purple Heart in 2005, now lives semi-independently at a rehabilitation care center in Ann Arbor, Mich and works part time at NuStep. He frequently speaks at schools, churches and community organizations sharing his story of hope and recovery.
NuStep Vice President of Sales and Marketing, Steve Sarns said, "The first time I met Matt, he could not speak or walk. Now, each Monday when he walks through our front door, greets each person he sees with such warmth and goes about doing his job, I am reminded of his journey and how far he's come. His courage and tenacity are a testament to us all."
About NuStep, Inc.
NuStep, Inc. designs, manufactures, and sells its line of inclusive recumbent cross trainers from Ann Arbor, Michigan. NuStep's T4r, T5 and T5XR models, along with a full line of accessories and adaptive equipment, empower users of virtually all ability and age levels to engage in exercise that promotes strength and independence and improves health outcomes. All three NuStep models have received the Arthritis Foundation's Ease-of-Use commendation. A global leader in its industry, NuStep is also a proud recipient of the INSPIRE Award for their significant contributions to the active-aging industry by the International Council on Active Aging (ICAA). For more information about NuStep, Inc. call 800-322-2209 or visit www.NuStep.com.