NuStep Awarded the MFA Aspire Award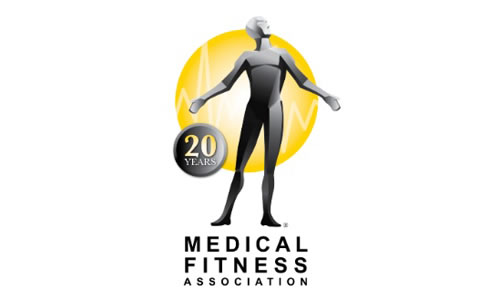 ANN ARBOR, MI – November 12, 2014 – The Medical Fitness Association, Inc. (MFA), a professional association that seeks to lead a global network of medically integrated fitness centers and programs in the pursuit of well-being, has named NuStep, Inc., a designer and manufacturer of inclusive recumbent cross trainers, the winner of the 2014 Aspire Award
The MFA awards the Aspire to companies that inspire people to achieve beyond expectations and aspire to help others attain their dreams.
"Many companies have supported the Medical Fitness Association as Best Practice Partners over the years," says Bob Boone, FACHE, FMFA, President and CEO. "Through their programs, products and services, these forward-thinking organizations support health, wellness and the promotion of exercise as medicine.
"NuStep, Inc. is one such company that has taken this concept to a new level. By continuing to develop and refine their products for use across a wide spectrum of people, from those recovering from injury or surgery to an active aging population, they are helping to drive the industry forward. On behalf of MFA, I congratulate NuStep on winning this year's Aspire Award."
Commenting on the award, NuStep Vice President of Sales and Marketing, Steve Sarns, says, "NuStep is honored to receive the Aspire Award. It's a privilege to collaborate with MFA centers and their fitness professionals. MFA is playing a major role in the evolution of an industry that is making such a positive impact on the health and wellness of their members."
About NuStep, Inc.
NuStep, Inc. designs, manufactures, and sells its line of inclusive recumbent cross trainers from Ann Arbor, Michigan. NuStep products, accessories and adaptive equipment empower users of virtually all ability and age levels to engage in exercise that promotes strength and independence and improves health outcomes. All NuSteps have received the Arthritis Foundation's Ease-of-Use commendation. A global leader in its industry, NuStep is also a proud recipient of the INSPIRE Award for its significant contributions to the active-aging industry by the International Council on Active Aging (ICAA). For more information about NuStep, Inc. call 800-322-2209 or visit www.NuStep.com.
About the Medical Fitness Association:
The Medical Fitness Association, a non-profit organization, was formed in 1991 to assist medically integrated health and fitness centers achieve their full potential. The Association is a professional membership organization whose mission is to ascertain and respond to the needs of medically-integrated centers throughout the world. As a resource to the medical fitness industry, Medical Fitness Association is 100% focused on medically integrated fitness. MFA provides industry standards, educational programs, benchmarks, outcome measurements, professional development and networking opportunities for the medical fitness industry. www.medicalfitness.org