NuStep a Best Practice Partner with MFA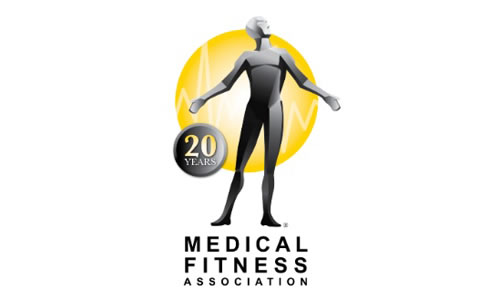 NuStep, Inc. Announces Best Practices Partnership With The Medical Fitness Association
ANN ARBOR, MICH. – April 29, 2014 – NuStep, Inc., a designer and manufacturer of inclusive recumbent cross trainers, is pleased to announce it is a Best Practice Partner with the Medical Fitness Association (MFA), a non-profit professional membership organization based in Richmond, Va. that supports medically integrated fitness centers around the world.
NuStep Vice President of Sales and Marketing, Steve Sarns said, "NuStep has had a long, productive association with the MFA. We're excited to take it to the next level as a Best Practice Partner and work more closely with the MFA as they continue to strengthen their position as a resource for medical fitness centers."
He added, "At NuStep, we understand the unique challenges that medically integrated health and fitness centers face in catering to a wide variety of members, from those looking for health and wellness to those recovering from a major health event.
"Our inclusive fitness products can support the efforts of medical fitness centers to change health behaviors and help bridge the gap in the continuum of care."
About NuStep, Inc.
NuStep, Inc. designs, manufactures, and sells its line of inclusive recumbent cross trainers from Ann Arbor, Michigan. NuStep's T4r, T5 and T5XR models, along with a full line of accessories and adaptive equipment, empower users of virtually all ability and age levels to engage in exercise that promotes strength and independence and improves health outcomes. All three NuStep models have received the Arthritis Foundation's Ease-of-Use commendation. A global leader in its industry, NuStep is also a proud recipient of the INSPIRE Award for their significant contributions to the active-aging industry by the International Council on Active Aging (ICAA). For more information about NuStep, Inc. call 800-322-2209 or visit www.nustep.com.
About The Medical Fitness Association
The Medical Fitness Association, a non-profit organization, was formed in 1991 to assist medically integrated health and fitness centers achieve their full potential. The Association is a professional membership organization whose mission is to ascertain and respond to the needs of medically integrated centers throughout the world. As a resource to the medical fitness industry, Medical Fitness Association is 100% focused on medical fitness, and is the first association to have focused on hospital fitness and wellness. Medical fitness is our #1 mission—and our ONLY mission.