NuStep a Global Team Partner for The Longest Day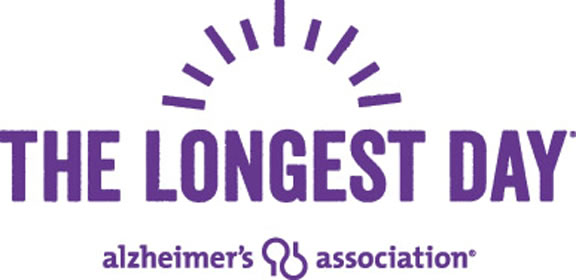 More than 50 NuStepping teams will raise awareness for Alzheimer's care, support and research on June 21st
ANN ARBOR, MICH. – April 23, 2014 – NuStep LLC, a designer and manufacturer of inclusive recumbent cross trainers, is pleased to be a global team partner of The Longest Day, an event to advance the care, support and research efforts of the Alzheimer's Association. Held on the longest day of the year, this event honors the strength, passion and endurance of those facing Alzheimer's disease.
NuStep invites senior living communities, senior centers, community fitness centers, other organizations and individuals to join in "NuStepping to End Alzheimer's" from sunrise to sunset on June 21 and help raise funds to fuel the care, support and research programs of the Alzheimer's Association. NuStep will donate a recumbent cross trainer to the top three teams that raise the most funds. The first place winner will receive a T5XR, the second place winner will receive a T5 and the third place winner will receive a T4r.
"As the incidence and impact of Alzheimer's disease continues to rise in our country, the Alzheimer's Association's efforts to provide essential services and research to our community have become increasingly important," said NuStep Vice President of Sales and Marketing, Steve Sarns. "We are so pleased to be a global team partner with The Longest Day to help promote their fundraising efforts and advance their initiatives."
"Currently, at least 44 million people worldwide are living with dementia. The Longest Day is an opportunity for people across the globe to participate together in activities and make a difference in the fight to end Alzheimer's," said Angela Geiger, chief strategy officer, Alzheimer's Association. "The Alzheimer's Association applauds NuStep's generous support and global team commitment, which will help to make great strides in changing the course of this devastating disease."
Alzheimer's disease is the nation's sixth leading cause of death and the only cause of death among the top 10 in the U.S. without a way to prevent, cure or even slow its progression. Beyond the human toll, Alzheimer's is the most expensive condition in the nation, costing $214 billion in 2014 with projections projected to reach $1.2 trillion in 2050, unless something is done to alter the course of the disease.
To join a NuStep team, or make a donation to honor those facing Alzheimer's, visit http://alz.org/nustep. For more information about Alzheimer's disease, visit the Alzheimer's Association at www.alz.org.
About NuStep, Inc.
NuStep, Inc. designs, manufactures, and sells its line of inclusive recumbent cross trainers from Ann Arbor, Michigan. NuStep's T4r, T5 and T5XR models, along with a full line of accessories and adaptive equipment, empower users of virtually all ability and age levels to engage in exercise that promotes strength and independence and improves health outcomes. All three NuStep models have received the Arthritis Foundation's Ease-of-Use commendation. A global leader in its industry, NuStep is also a proud recipient of the INSPIRE Award for their significant contributions to the active-aging industry by the International Council on Active Aging (ICAA). For more information about NuStep, Inc. call 800-322-2209 or visit www.NuStep.com.
About the Alzheimer's Association®
The Alzheimer's Association is the world's leading voluntary health organization in Alzheimer's care, support and research. Our mission is to eliminate Alzheimer's disease through the advancement of research, to provide and enhance care and support for all affected, and to reduce the risk of dementia through the promotion of brain health. Our vision is a world without Alzheimer's. Visit alz.org® or call 800-272-3900.