NuStep, Inc. Has a Laser Focus on Future Growth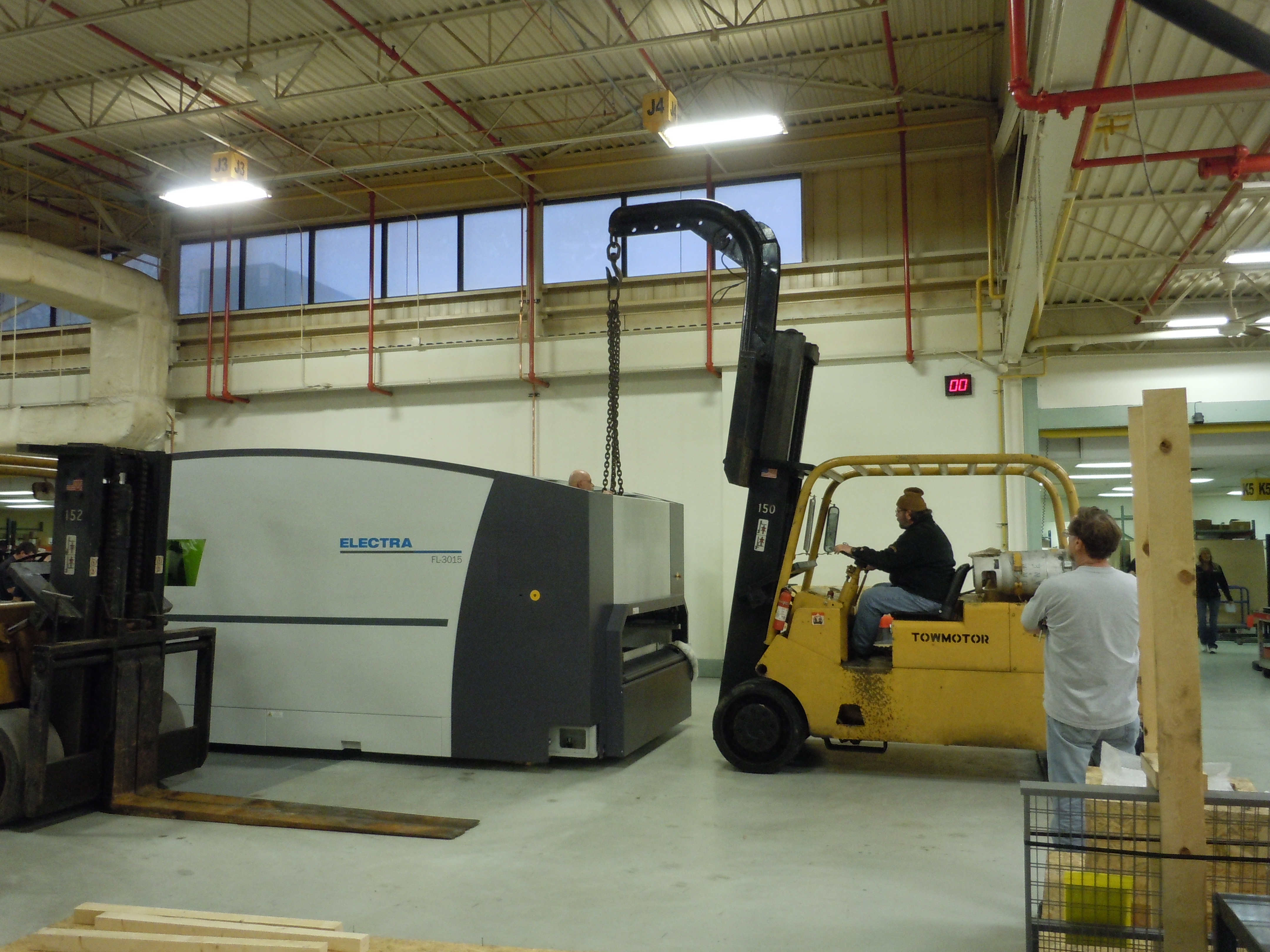 ANN ARBOR, MI – Jan. 29, 2016 – On a cold, cloudy day in late January, members of the NuStep manufacturing team watched as workers slowly and carefully eased the company's latest investment, a mammoth fiber laser cutting machine, into the manufacturing facility.
NuStep, Inc., an Ann Arbor, Michigan-based manufacturer of recumbent cross trainer exercise equipment, purchased the laser with an eye on improving processes to meet increased production demands.
Laser cutting technology has been the centerpiece of NuStep's manufacturing system since the company vertically integrated its sheet metal manufacturing processes in 2003.
Continued steady growth at the privately-owned and family-run company pushed its CO2 laser to its limits, prompting the decision to explore an upgrade says NuStep Vice President of Manufacturing, Mike Steiner.
"The growth we've experienced over the years has caused us to run out of laser capacity," he explains. Steiner cites the vast improvements in fiber laser cutting technology in recent years as the deciding factor in making the switch from CO2 to fiber laser. "The new laser can cut almost three times as fast as the CO2 laser, without sacrificing accuracy or cut quality, he says and adds, "We also expect reductions in maintenance and utility costs."
About NuStep, Inc.
NuStep is the creator of the world's most innovative and inclusive recumbent cross trainers. The company was established with the goal of transforming lives by encouraging people of virtually all ages and all fitness levels, including those rehabilitating from an injury or illness, to TAKE THAT STEP, by getting the exercise they need to lead healthier, happier lives. Privately held and family owned, NuStep has been designing and manufacturing its products in Ann Arbor, Mich. since 1995. For more information, CALL 800.322.2209 or VISIT NuStep.com.
Contact:
Jane Benskey
NuStep, Inc.
jbenskey@nustep.com
800.322.2209 ext. 1867