NuStep, LLC Produces 100,000th Cross Trainer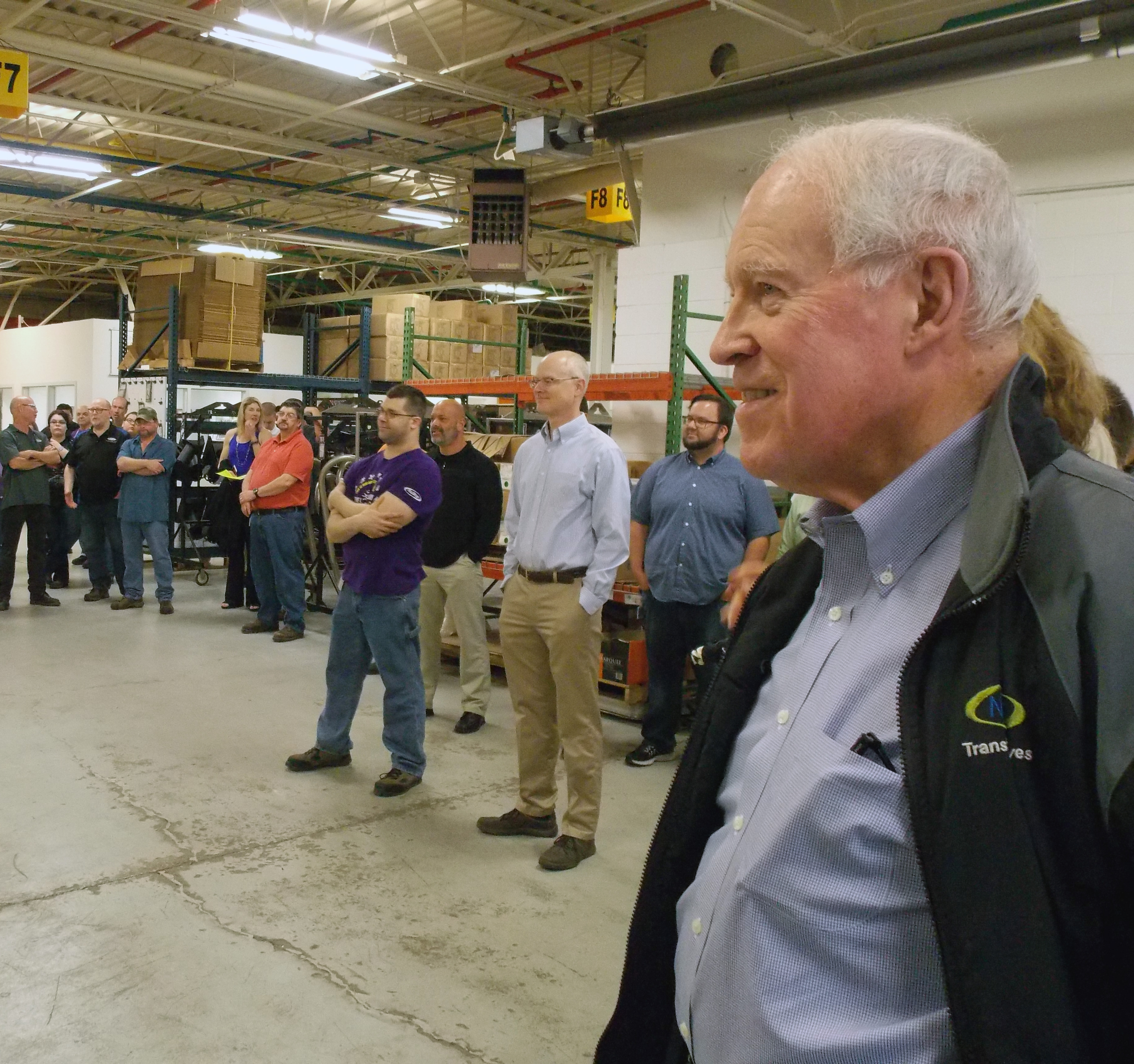 Originator of Recumbent Cross Trainer Manufactures in U.S. and Sells Worldwide
ANN ARBOR, MI – April 20, 2017 – As a T4r Recumbent Cross Trainer was loaded onto a waiting delivery truck yesterday afternoon at NuStep, LLC, employees erupted in loud applause as the company reached a landmark milestone – the production and shipment of its 100,000th cross trainer.
NuStep cross trainers, which are designed and manufactured in Ann Arbor, Mich., are used in healthcare, senior living, fitness and private settings around the world. Three models – the T4r, T5 and T5XR, comprise NuStep's product line. The company also sells adaptive equipment and accessories for the cross trainers.
NuStep Founder and CEO Dick Sarns, who originated the recumbent stepper design and launched the first iteration of the product, a TRS 3000, in 1995, joined team members to witness the event. At a small celebration held afterwards, Sarns recognized the contributions of NuStep employees and said, "This wonderful achievement is the result of all of our efforts."
Originally conceived by Sarns for use in cardiac rehabilitation, NuStep cross trainers featured a recumbent design that allowed users recovering from heart surgery to get cardio exercise while in a secure, seated position. In subsequent years, as the product's design and functionality evolved, NuStep cross trainers emerged as a top choice among professionals in other rehabilitation settings as well as senior living and health and wellness. Consumer sales soon followed as a fourth market, driven by the interest of individuals to purchase the product for their home after using the NuStep in rehab.
Sarns cited the ongoing focus on quality and customer satisfaction as the key to the company's success and longevity in the marketplace. "It's exciting to know that we've reached this milestone, but what I find remarkable is that we still have TRS 3000 units – some over 20 years old – out in the field and being used every day."