NuStep Keeps Its Finger on the Pulse of P.T. Customers' Needs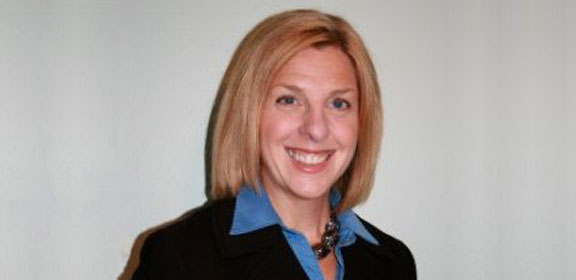 ANN ARBOR, MI – Feb. 17, 2016 – At NuStep, Inc., a manufacturer of recumbent cross trainer equipment used in healthcare, senior and fitness settings, keeping its finger on the pulse of its customers' needs and incorporating what they learn into new products or product enhancements has been central to the company's success.
Physical therapists are among NuStep's most enthusiastic "advisors," and through the years, their feedback has had a direct influence on how the company has refined existing products and developed new products.
As the healthcare environment evolves and customer demands grow, NuStep has upped its commitment to keeping pace with the changing landscape by bringing a physical therapist on staff to support new product development.
In her role as Market Intelligence Strategist, Lori Sullivan, MSPT, will collaborate with clinicians in order to ensure that NuStep's new product innovations address market and customer needs and continue to transform lives.
Sullivan comes to NuStep with a wealth of experience including 12 years working primarily in outpatient orthopedic physical therapy. Also a certified public accountant, Sullivan worked at Ernst & Young in their healthcare practice and most recently she was in charge of all analytics for the Mercy Cancer Network. "I'm thrilled to be part of the NuStep team," said Sullivan. "Knowing that NuStep's mission of transforming lives is in line with the physical therapy profession's goal of maximizing their patients' potential brings a lot of meaning to my role here."
NuStep Vice President of Sales and Marketing Steve Sarns said, "Lori's background and knowledge base has already made her a key addition to the NuStep team. As a subject matter expert in the field of physical therapy, Lori's insights will be instrumental in helping NuStep realize its goals."
About NuStep, Inc.
NuStep is the creator of the world's most innovative and inclusive recumbent cross trainers. The company was established with the goal of transforming lives by encouraging people of virtually all ages and all fitness levels, including those rehabilitating from an injury or illness, to TAKE THAT STEP, by getting the exercise they need to lead healthier, happier lives. Privately held and family owned, NuStep has been designing and manufacturing its products in Ann Arbor, Mich. since 1995. For more information, CALL 800.322.2209 or VISIT NuStep.com.
Contact:
Jane Benskey
NuStep, Inc.
jbenskey@nustep.com
800.322.2209 ext. 1867