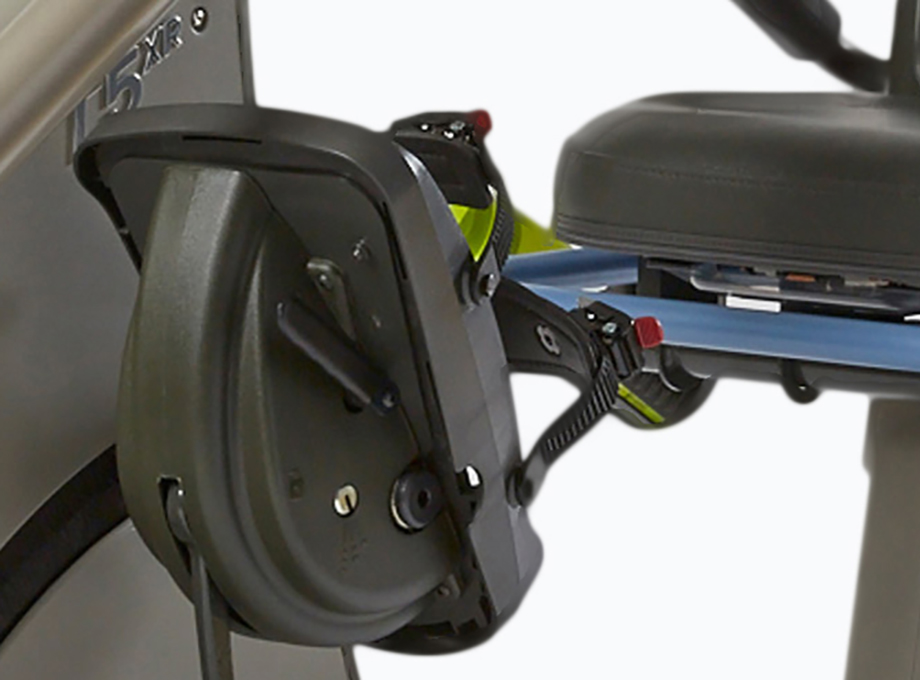 -
The Flex Foot System is designed to accommodate users with limited range of motion in their ankles.
The flex foot mechanism, which is attached to the underside of the foot pedal, can be locked at three fixed angles. When the mechanism is unlocked, the pedals pivot to allow for dorsiflexion and plantar flexion of the ankle.
What is full service delivery?
Full service delivery includes freight transportation to your address and placement inside your home. The delivery company will contact you prior to the delivery to schedule a date and time (4-hour window) for your delivery. The delivery personnel will place your NuStep in your chosen location within your home. They will also take the product packaging material away from your home.
Will the delivery personnel show me how to use the NuStep?
No, the delivery personnel do not show you how to use the NuStep. They are contracted for deliveries only.  Review all of our FAQs.