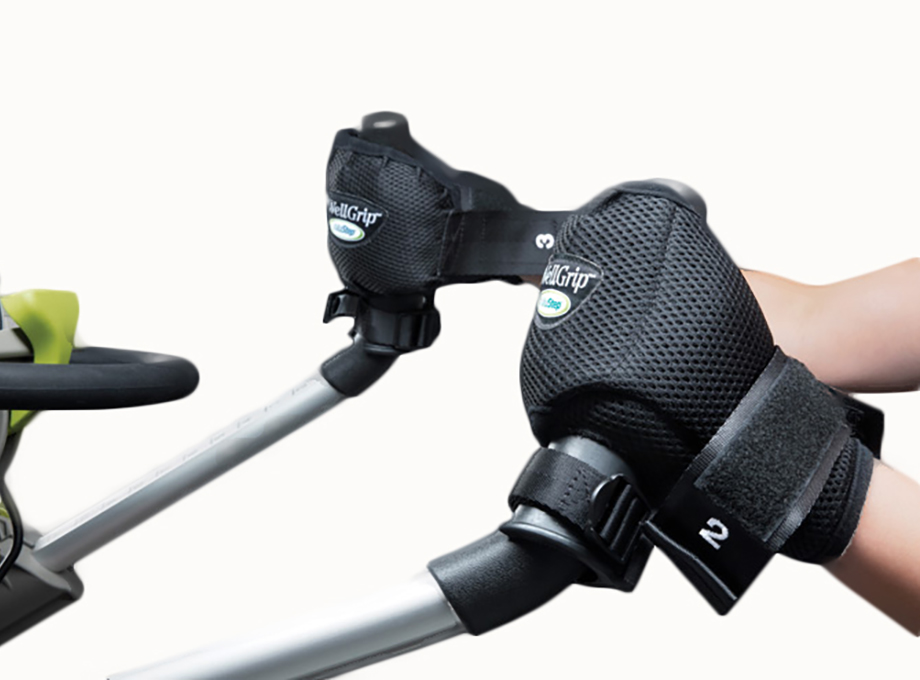 -
WellGrip® Set supports right and left hand.
Maintains stable, correct hand position during workout
Supports wrist and prevents wrist flexion
Allows full, natural range of upper body motion
Keeps hands in place on the T4r handles
Reduces pressure points
Easy to attach and remove
Washable, breathable, cushioned material
U.S. Patent 7,490,363
What is full service delivery?
Full service delivery includes freight transportation to your address and placement inside your home. The delivery company will contact you prior to the delivery to schedule a date and time (4-hour window) for your delivery. The delivery personnel will place your NuStep in your chosen location within your home. They will also take the product packaging material away from your home.
Will the delivery personnel show me how to use the NuStep?
No, the delivery personnel do not show you how to use the NuStep. They are contracted for deliveries only.  Review all of our FAQs.