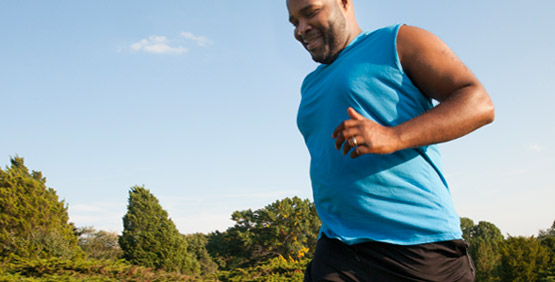 LOW IMPACT EXERCISE EQUIPMENT to help reach weight loss goals
Losing weight, and keeping it off, is a challenge for most people. But for those who have orthopedic issues or health conditions caused by being overweight or obese, the challenge is far greater, especially when it comes to finding exercise equipment that can accommodate their needs.
NuStep recumbent cross trainers help reduce barriers to exercise experienced by many overweight and obese users. With models that accommodate users up to 600 lbs., NuStep cross trainers provide access to a full-body cardio and strength training workout that isn't possible on traditional exercise equipment.
BENEFITS OF NUSTEP MACHINES FOR WEIGHT LOSS
Research shows that combining cardiovascular exercise and strength training is the optimum way to burn fat, speed up metabolism and build muscle mass, all of which contribute to weight loss. The NuStep cross trainer's design allows users to get a full-body cardio and strength training workout that may help them lose weight without putting undue stress on joints.
DESIGNED TO BE INCLUSIVE
Where most exercise equipment falls short on supporting users who are overweight or obese, NuStep cross trainers are designed to accommodate different weight levels:
NuStep T4r – 400 lb / 181.4 kg weight capacity
NuStep T5 – 500 lb / 266.8 kg weight capacity
NuStep T5XR – 600 lb / 272.2 kg weight capacity
NuStep T5XRW – 600 lb / 272.2 kg weight capacity
NuStep T6 PRO – 500 lb / 266.8 kg weight capacity
NuStep T6 MAX – 500 lb / 266.8 kg weight capacity