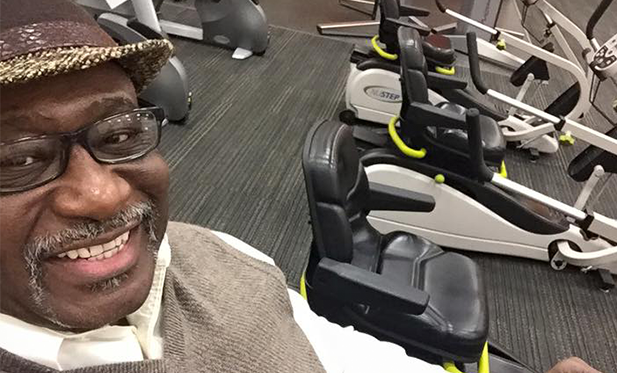 Hi my NuStep Family, Friends and Fans,
I'm reaching out to give you all updates on my journey. I am getting healthy and staying in shape. I'm happy to say that I have been back on track. Honestly, even while being back on track, I have had little bumps in the road, I'm human.
I know and understand the difference between a bump in the road and my life journey. It is important to recognize the bumps we have on our journey and in life, for what they are; just bumps. It's not the end of the world. It's not over. You don't have to throw in the towel. Never give up on your dreams and more importantly never give up on yourself. Keep working towards your goals and making progress.
So here are some measurable updates: I'm down about 50 lbs. I have another 27 to 30 to loose before I will reach my goals.
I'm really proud of the inches I have lost and the decrease in my clothing sizes. It's nice to see and feel results.
My Waist was at one point 46-48. It is now down to 42-44. My shirt size was XXXXL and is now down to XXXL. Depending on the shirt and the material, I can wear a XXL.
I have to give a Big Shout Out to NuStep and my NuStep family, as well as Fitz Koehler, for helping me getting back on track.
I use my T4r NuStep so much. It works so well for me and has helped me on my weight loss journey.
I'm not trying to reinvent the wheel here. It's all about staying active. I keep moving and I maintain healthy eating habits.
The most important thing I can do for my family is to be healthy. Then when life throws me a curve ball, I'm way more equipped to handle whatever comes our way.
I look forward to giving you more up dates. If you have any questions, I am here for you.
Stay Healthy my Friends!