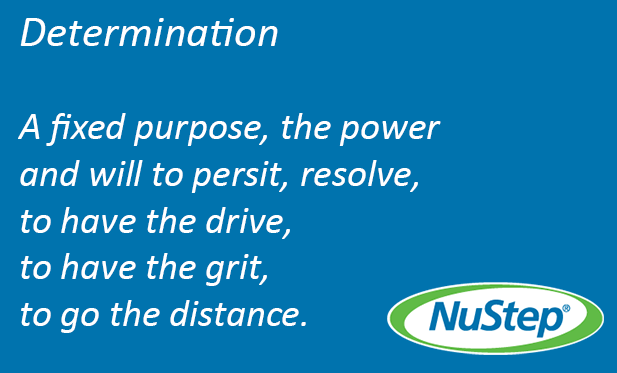 Hi Everyone,
This week's blog is about what happens when you reach your goals. We've spent months, maybe even years, on our journey to lose weight, become more fit, and live a healthier lifestyle.
We've counted calories, tracked our exercise, kept our eyes on the prize, stayed in it for the long haul and now we're there. For a lot of us, the question is, "Now that I've reached my goal, can I relax and have my old life back?
Of course, we already know the answer to that question. It's a big NO! That's why we use the word "journey" instead of the word "destination." Your journey to a healthier you doesn't end once you've reached your goal.
So, if you have that mindset, shake it off. Now. I like how Arthur Ashe, the late, great tennis player, puts it, "Success is a journey, not a destination. The doing is often more important than the outcome."
"The doing" is what helped us reach our goal. "The doing" will also help us maintain all the gains we've made. There is a lot of advice out there on how to keep the weight off but it just boils down to having a maintenance plan.
The key word here is "plan." By having a common-sense plan that focuses on taking care of yourself – physically, mentally and emotionally – you'll improve the odds of long-term success.
Continuing to exercise, eating right and getting enough sleep is a big part of a maintenance plan, but it's not the only part. I can tell you from experience that if your maintenance plan doesn't include a focus on your mental and emotional health, you run the risk of reverting to old habits.
In the past, every time I lost weight, those old habits – and the mental and emotional issues that triggered them – would wait for me around the corner, only too happy to have me pick them back up.
As they say, "I've been to this rodeo a few times." After losing weight, I've returned to old habits and regained the weight, all the while feeling miserable about myself. The thing is, it happens – to a lot of us.
The key is not beating ourselves up over this. Instead, we to get back up, dust ourselves off and get back on the horse as soon as possible.
In a previous blog, I wrote about the DDC's – dedication, desire and consistency – that have helped me in my journey to a healthier me. The DDC's will keep me headed in the right direction as I continue that journey. All the best to you as you continue yours.
This week's O'Nealism (with a nod to John Lennon):
"In the end, everything is going to be alright. If it's not alright, it's not the end."
Keep Moving!!!!!
Stay Healthy My Friends,