TAKE THAT STEP TO END ALZHEIMER'S
From sunrise to sunset on June 20, more than 150 senior living communities, senior centers and other organizations equipped with NuStep recumbent cross trainers hosted NuStepping to End Alzheimer's relay events to raise awareness of the importance of aerobic exercise in brain health.
Their efforts also supported The Longest Day®, an Alzheimer's Association event designed to raise funds for Alzheimer's care, support and research.
Together, we raised over $221,000.
THANKS, FROM STEVE SARNS
"Thank you for helping to make NuStepping to End Alzheimer's 2016 so successful. By working together, we can make a significant difference in the lives of many." – Steve Sarns, VP Sales & Marketing
OUR 2016 TEAMS
This year, 154 teams (1,937 individuals) participated in the NuStepping to End Alzheimer's relay events. Together, we raised $221,855.81. To the top three fundraising teams, NuStep donated a special-edition NuStep recumbent cross trainer. The first place team also won two tickets to attend Hilarity for Charity®, a variety show in Los Angeles featuring performances by prominent actors, comedians and musicians. The organization was created by actor Seth Rogen and his wife Lauren Miller Rogen to inspire change and raise awareness of Alzheimer's disease among the millennial generation.
See the current NuStepping to End Alzheimer's fundraising leaderboard.
First prize: Henry Ford Village. Donated $21,874.00. Won NuStep T5xr
Second prize: United Presbyterian Home. Donated $11,739.14. Won NuStep T5
Third prize: Paradise Valley Estates. Donated $9,990.00. Won NuStep T4r
THANK YOU, AMAZING PARTNERS
Some very important partnerships were formed to help bring this event to life. Each participating team was provided resources and programming by brain health expert Dr. Cynthia Green of Total Brain Health®. Colin Milner at the International Council on Active Aging was also instrumental in promoting the event.
THANK YOU, SPONSORS
Our many corporate sponsors helped make the flagship event at NuStep headquarters fun, memorable and a huge success.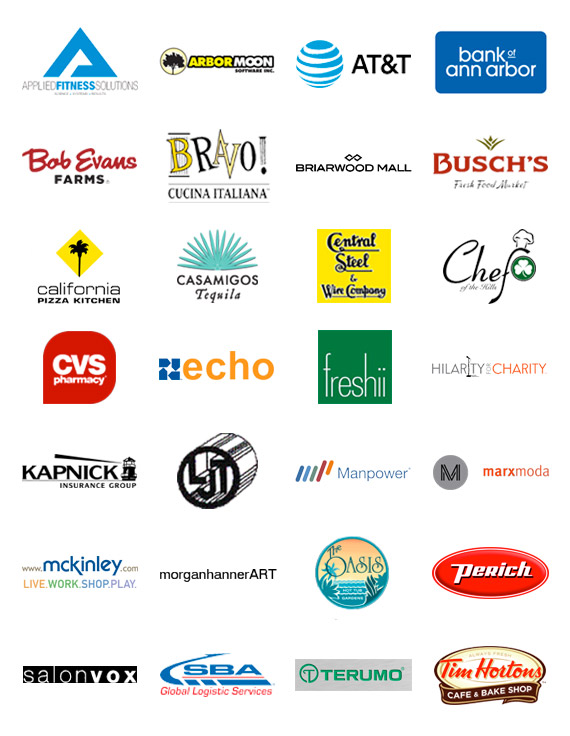 THANK YOU TO ALL THE TEAMS WHO PARTICIPATED
Acts Retirement-Life Communities
AmberLight Home Health and Hospice
Americare – Adams Pointe
Americare – Arbors The Longest Morning
Americare – Arbors at Sugar Creek
Americare – Auburn Creek and Arbors
Americare – Autumn Oaks
Americare – Capetown
Americare – Centennial Pointe
Americare – Chestnut
Americare – Colony Pointe Campus
Americare – Dogwood Divas
Americare – Foxberry Terrace
Americare – Golden Year Bikers
Americare – Greenbrier Meadows
Americare – Heritage Health Care
Americare – Highland Crest Arbors
Americare – Mexico Campus
Americare – Mill Creek
Americare – Mill Creek Village
Americare – Montgomery Gardens
Americare – Neighborhoods
Americare – Park View Peddlers
Americare – Parkside Assisted Living
Americare – Parkway Gardens
Americare – Peck Island
Americare – Ravenwood Terrace Campus
Americare – Senior Management Steppers
Americare – Silver Creek Flamingos
Americare – Spencer Steppers
Americare – Springfield Riding Rascals
Americare – St. Clair Nursing Center
Americare – Sullivan
Americare – SummitView Terrace
Americare – The Arbors at Parkwood Meadows
Americare – The Arbors at WestRidge Place
Americare – The Arbors at Victorian Place Cuba
Americare – The Etheridge House
Americare – Tigerplace
Americare – Victorian Place of Hermann
Americare – Victorian Place of Owensville
Americare – Victorian Place of St. Clair
Americare – Victorian Place of Sullivan & Dunsford
Americare – Victorian Place of Union
Americare – Victorian Place of Washington
Americare – Westport Campus
Americare – Willow Brooke Assisted Living
Americare – Willow Springs and Arbors Steam Rollers
Angels in the Outfield
Ann Arbor NuSteppers – NuStep LLC
Applied Fitness Solutions
Atria Del Sol Steppers
Atria Lincoln Place
Atrium-Springpoint
Bank of Ann Arbor
Berilla
Bethany Village
Brain-E-Actives
Brentwood of Elmcroft Senior Living
Brightview Towson
Brittany Pointe Estates – An ACTS Retirement-Life Community
Caring at Careage
Caring Hearts
Churchill Terrace
Collabria Peddlers
Country House
Crestwood Manor Steppers
Cruising with NuStep
ET Cyclers – Elmcroft of Timberline Parc
Elmcroft Of Downriver
Elmcroft Senior Living SC
Elmcroft Senior Living of Mt.Washington
Elmcroft of Wharton
Foulkeways Flyers
Franklin United Methodist Community (Indiana)
Granite Farms Estates
Henry Ford Village
Heron Point – An ACTS Retirement-Life Community
Hillside Terrace Retirement Community
Kids Making a Difference
La Posada – A Kisco Senior Living Community
Lake Forest Place
Laurel Place
Lima Estates – An ACTS Retirement-Life Community
Magnolia Glen – A Kisco Senior Living Community
Manor House – An ACTS Retirement-Life Community
Manpower, Inc. of SE Michigan
MarxModa
Mason Community Center
McKinley
Meadow Lakes – Springpoint
Monroe Village
Montereau
Moorings Park
Normandy Farms Estates – An ACTS Retirement-Life Community
NotYourAverageNuSteppers
NuStepping with Tom Hoatlin
Oaknoll Retirement Residence
Palmer Center NuSteppers
Paradise Valley Estates NuSteppers
Park Pointe Village – An ACTS Retirement-Life Community
Park Terrace – A Kisco Senior Living Community
Piedmont SeniorCare Pittsboro
Plantation Estates – An ACTS Retirement-Life Community
Power Wellness – Michigan Centers
Prairie Winds Community Center
Presbyterian Homes of Arlington Heights
Querencia at Barton Creek
Rivershire, an Elmcroft Senior Living Community
Rock of Ages Steppers
STL Utz Terrace
Sagewood at Daybreak
San Carlos Pedal Pushers
Sandhill Cove
Sarah's Team to End Alzheimer's
Seacrest Village Retirement Communities
Seniors in Motion
Sharon Towers Steppers
SilverCreek on Main
Southampton Estates – An ACTS Retirement-Life Community
Stand Tall and Wear Purple
Still Hopes
Stonebridge – Springpoint, Taylor's Travelers
Team Cindi
Team Frasier
Team Unforgettable (We'll never forget you and always Love and Care for you)
Team Westminster Place
The Allendale Community for Senior Living
The Care Squad
The Club at Shorewood Senior Campus
The Elmcroft-Go-Getters
The Fountains – A Kisco Senior Living Community
The Glenridge Rangers
The Hearth at Stones Crossing
The Pines at Davidson 16
The Plaza at The Buckingham
The Young NuSteppers
Total Brain Health NuSteps
Touchmark – Alberta Canada
Touchmark – Appleton WI
Touchmark – Bismarck ND
Touchmark – Edmond OK
Touchmark – Fargo ND
Touchmark – Helena MT
Touchmark – Meridian ID
Touchmark – Spokane WA
Touchmark – Vancouver WA
Touchmark at All Saints
Touchmark at Corporate Office
Touchmark at Mt Bachelor Village
Tryon Estates
United Presbyterian Home
University Living
Voorhees Senior Living