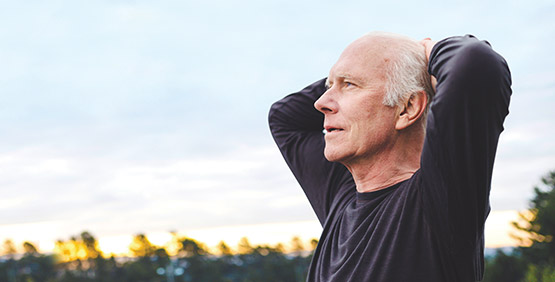 accessible exercise EQUIPMENT FOR CARDIAC REHAB
Study after study shows the effectiveness of exercise-based cardiac rehabilitation in speeding recovery after a cardiac event. Unfortunately, many with heart disease are are unable to use traditional exercise equipment to get the aerobic exercise they need to recover.
The NuStep cross trainer's accessible design provides access to safe, full-body cardiovascular and strength training exercise that can meet the needs of a wide variety of patients. With adaptive equipment like the Leg Stabilizer, WellGrip® and Secure Foot System, even patients with limited mobility can achieve a full-body workout.
BENEFITS OF NUSTEP FOR CARDIAC REHAB CLINICS
The NuStep cross trainer adds value to your cardiac rehabilitation or secondary prevention program by helping participants improve physical fitness, endurance and strength through each phase of rehab. With features like a low inertia start-up, smooth stepping motion and user controlled step length, the NuStep can help boost patient confidence and promote independence, which can have a positive impact on recovery rate.